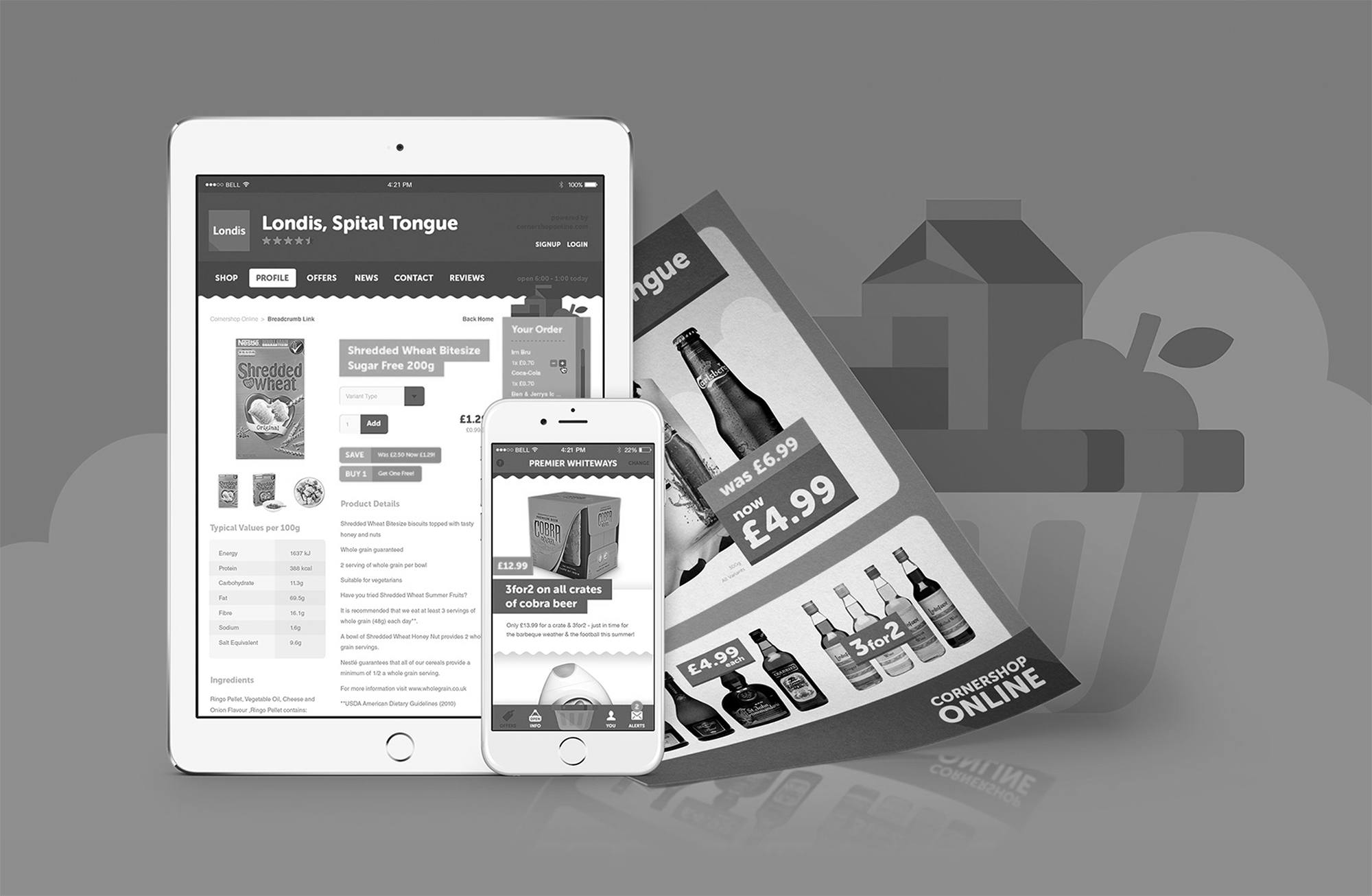 Cornershop Online
The UK's first online retail platform for convenience stores developed by Arkitec using our etrader stores e-commerce solution.

Local greengrocers, convenience stores, butchers, florists and farm shops are the heartbeat of every local community. Cornershop Online aims to bring the bustle of a thriving local community online for the shopping convenience of local residents. Now it is possible to shop online, offer loyalty and reward local customers whilst helping to support local independent retailers.

Find out more about our work with Cornershop Online below.